Feel the pulse of wild Africa!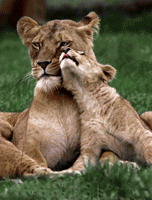 We cater for the mobility impaired and able bodied traveler.

You will be able to relax and know that you will be given our personalised attention which is born of our own experiences and excellent understanding of the needs of mobility impaired. We also have personally experienced the various venues and we will ensure that your tour is to the most suitable, responsible and safe venues and also those that have optimal interest and excitement. All venues are especially selected for their suitability. Most of all however, we know that all mobility impaired persons are very special people and it will be our pleasure to host you and ensure that your visit to South Africa is a amazing and never to be forgotten experience!

South Africa is one of the most diverse and enchanting countries in the world which everyone deserves to enjoy. Exotic combinations of landscapes, people, history and culture offer the mobility impaired and able bodied traveller a unique and inspiring experience. We've opened doors to more exciting adventures to places off the beaten track. Whether you are able bodied or mobility impaired we will ensure your visit to our rainbow nation is a never to be forgotton experience.
Trip Itineraries
Tour Code #OTA-SA26a -5 Day

Day 1

A warm welcome awaits you at Durban International airport where you will be met by your friendly hosts. You will be transferred in fully accessible, air-conditioned vehicles through Durban, Africa's exciting seaside paradise to your hotel. Here we give you chance to unwind after your flight. The afternoon holds much excitement, we explore The Golden Mile along the Durban Beachfront with its wonderful mix of cultures, nationalities, shops, stunning beaches, flea markets, restaurants and places of interest. You may choose exciting attractions to visit such as Ushaka Marine World Africa's largest aquarium with its seal and dolphin stadium and aquariums where you can touch a starfish and feel the skin of a sea cucumber with the help of a trained guide. Be fascinated by sharks, sea snakes and stone fish! We have dinner along the Village Walk with its numerous shops and restaurants before heading back to your hotel for much needed rest from the day's excitement.



Day 2

After a well deserved rest and a full English Breakfast, we head for The Elephant Coast of Zululand to the Umfolozi/ Hluhluwe Game Reserve situated in the largest and most spectacular Ecotourism region in South Africa. Established in1895 Hluhluwe/ Umfolozi is the home of The Big Five and Operation Rhino. It became world renowned for saving the white rhino from extinction. This is where we will be spending the next two days. A warm welcome awaits you at your accommodation, The Hilltop camp which is situated high on the edge of a forested slope where it commands breathtaking views of Zululands hills and valleys. After settling in at your comfortable spacious and completely accessible thatched chalet, we introduce you to the magical experience of Zululand and explore this magnificent 100000 hectares of Africa. You will be sure to spot elephant, buffalo, giraffe, warthog, zebra, impala and wildebeest and many other species. The park is also home animals such as Lion, Leopard and Wild Dog. Enjoy a peaceful and safe ambience with Africa and its wildlife in your luxurious, air-conditioned vehicle with your experienced Game Ranger and your host. Enjoy a safari picnic at one of the several picnic sites with splendid views overlooking floodplains and rivers. All meals during your stay is at the Mpunyane Restaurant where you will be captivated by excellent service and world class cuisine. There is also the relaxing Uzavolo Bar Lounge which lends itself to discussions of the days experiences.

(B,L)



Day 3

Today is the day where the spirit of Africa touches your soul. We embark on leisurely extended game drives to all areas of the Park. There is much to explore! Your experienced ranger will help you spot and identify many species of bird and animal life. (The Elephant Coast has more then 500 species of birdlife recorded).With a little assistance most people will be able to distinguish the more common families of birds in no time at all. Look out for the abundant animal life such as black rhino, nyala, kudu, hippo, crocodile, waterbuck, reedbuck, red duiker, baboons, monkeys and hyena

(B, L)



Day 4

After waking up to the sound of Africa with birds and nature, we enjoy a leisurely breakfast and set off for the Memorial Gate and back to Durban. We visit St Lucia, a picturesque village situated within a nature reserve and which is surrounded by 5 distinct ecosystems and Isimangaliso Wetland Park. St Lucia offers the day visitor an endless wealth of possibilities with its shops, curio and African-ware flea markets, pubs, restaurants, boat trips, and crocodile farms. For those who are adventurous whale watching sightseeing boat trips (In season) can be arranged. We finally head back down the Elephant Coast to Durban to your hotel for a good night's rest.

(B)



Day 5

Time to rest and prepare for your flight to Durban International Airport. For those who prefer to extend their tour to Capetown or Capetown, we are more then happy to assist you with any final arrangements.

(B)



Cost

3*/4* accommodations: $1930.00pp
5* Accommodations: $2275.00pp



INCLUDES:
All transport & transfers & personal driver. (in the case of handicapped clients their own accessible van with hydraulic lift)
Personal tour guides and game rqanger
All safaris as indicated on itineraries
All accommodations
All activities as indicated. Only the trips to Umgeni Park, Snake Park in durban, Whale watching and boat rides at St Lucia are not included. These are extra options.
All meals as indicated
A 'braai' at Hluhluwe Game Reserve served at the picnic site by our expert chef



Tour Code #OTA-SA26b -7 Day

Day 1

A warm welcome awaits you at Durban International airport where you will be met by your friendly hosts. You will be transferred in fully accessible, air-conditioned vehicles through Durban, Africa's exciting seaside paradise to your hotel. Here we give you chance to unwind after your flight. The afternoon holds much excitement, we explore The Golden Mile along the Durban Beachfront with its wonderful mix of cultures, nationalities, shops, stunning beaches, flea markets restaurants and places of interest. You may choose exciting attractions to visit such as Ushaka Marine World Africa's largest aquarium with its seal and dolphin stadium and aquariums where you can touch a starfish and feel the skin of a sea cucumber with the help of a trained guide. Be fascinated by sharks, sea snakes and stone fish! We have dinner along the Village Walk with its numerous shops and restaurants before heading back to your hotel for much needed rest from the days excitement.

(L)



Day 2

A unique and captivating day begins. We head for Umshlanga a prime up-market beach resort with protected beaches, restaurants and many other attractions. Umshlanga is home to The Sharks Board where we enjoy an informative, entertaining and eye opening audio and visual of sharks and their history. For those who would like a adventure of a difference we head for the beach where the Quad-Para Association of South Africa through the sponsorship from Approved Auto and The Rotary Club of Kloof have placed 3 beach wheelchairs. These chairs allow persons with mobility difficulties the opportunity to be pushed easily over the beaches and to the water's edge and in calm conditions one can float safely on water. There is no charge for the use of these chairs. Alternatively one can relax, unwind and enjoy the views of the warm Indian ocean all along the beachfront as it is completely accessible. Alternative tours can include a visit to the Umgeni River and Bird Park, Snake Park and lastly the Botanical Gardens. There is much to do! The night holds more excitement as we head for The Sibiya Casino with its stylish restaurants and chic niteclubs,25 gaming tables and 800 slot machines.

(B)



Day 3

Time to head for The Valley of Thousand Years Hills towards Pietermaritzburg. Revisit a bygone era as you travel along the same roads as ancient Zulu Tribes did. Sleepy villages of ancient Zulu communities nestled in thick forests welcomes you to the valley. The Phezulu Park in The Valley of Thousand Hills is famous for its crocodile farm, the longest crocodile of which is 4.5 meters long. Learn of the African Zulu Tribe as you visit its cultural village. Be spellbound by the energetic Zulu Dancing with its awesome rhythm of drumbeats and African dancing. There is a stunning heritage market in Hillcrest filled with curios, quaint coffee shops, home industries and crafts where you will be entertained looking for special reminders of your African adventure.

(B)



Day 4

After a well deserved rest and a full English Breakfast, we head for The Elephant Coast of Zululand to the Umfolozi/ Hluhluwe Game Reserve situated in the largest and most spectacular Ecotourism region in South Africa. Established in1895 Hluhluwe/ Umfolozi is the home of The Big Five and Operation Rhino. It became world renowned for saving the white rhino from extinction. This is where we will be spending the next two days. A warm welcome awaits you at your accommodation, The Hilltop camp which is situated high on the edge of a forested slope where it commands breathtaking views of Zululands hills and valleys. After settling in at your comfortable spacious and completely accessible thatched chalet, we introduce you to the magical experience of Zululand and explore this magnificent 100000 hectares of Africa.

You will be sure to spot elephant, buffalo, giraffe, warthog, zebra, impala and wildebeest and many other species. The park is also home animals such as Lion, Leopard and Wild Dog. Enjoy a peaceful and safe ambience with Africa and its wildlife in your luxurious, air-conditioned vehicle with your experienced Game Ranger and your host. Enjoy a safari picnic at one of the several picnic sites with splendid views overlooking floodplains and rivers. All meals during your stay is at the Mpunyane Restaurant where you will be captivated by excellent service and world class cuisine. There is also the relaxing Uzavolo Bar Lounge which lends itself to discussions of the days experiences.

(B)



Day 5

Today is the day where the spirit of Africa touches your soul. We embark on leisurely extended game drives to all areas of the Park. There is much to explore! Your experienced ranger will help you spot and identify many species of bird and animal life. (The Elephant Coast has more than 500 species of birdlife recorded). With a little assistance most people will be able to distinguish the more common families of birds in no time at all. Look out for the abundant animal life such as black rhino, nyala, kudu, hippo, crocodile, waterbuck, reedbuck, red duiker, baboons, monkeys, hyena, wildebeest, giraffe and often to be seen elephant and buffalo You may also see lion, cheeta, wild dog and other predators.



Day 6

After waking up to the sound of Africa with birds and nature, we enjoy a leisurely breakfast and set off for the Memorial Gate and back to Durban. We visit St Lucia, a picturesque village situated within a nature reserve and which is surrounded by 5 distinct ecosystems and Isimangaliso Wetland Park. St Lucia offers the day visitor an endless wealth of possibilities with its shops, curio and African ware, flea markets, pubs, restaurants, boat trips, crocodile farms and a lovely interpretation centre explaining the ecology of the World Natural Heritage Site.

For those who are adventurous whale watching sightseeing boat trips (In season) can be arranged. We finally head back down the Elephant Coast to Durban to your hotel for a good night's rest.

(B)



Day 7

Time to rest relax and prepare for your flight and transfer to Durban International Airport. For those who prefer to extend their tour to Capetown or Johannesburg, we are more than happy to assist you with any final arrangements.

(B)



Cost

3*/4* accommodations: $2693.00pp
5* Accommodations: $3036.00pp



INCLUDES:
All transport & transfers & personal driver. (in the case of handicapped clients their own accessible van with hydraulic lift)
Personal tour guides and game rqanger
All safaris as indicated on itineraries
All accommodations
All activities as indicated. Only the trips to Umgeni Park, Snake Park in durban, Whale watching and boat rides at St Lucia are not included. These are extra options.
All meals as indicated
A 'braai' at Hluhluwe Game Reserve served at the picnic site by our expert chef



Tour Code #OTA-SA26c -11 Day

Day 1

A warm welcome awaits you at Durban International airport where you will be met by your friendly hosts. You will be transferred in fully accessible, air-conditioned vehicles through Durban, Africa's exciting seaside paradise to The Makaranga Garden Lodge. This lodge is the premier lodge in South Africa catering for people with physical disabilities and one of the few resorts in the world providing wheelchair users with the opportunity to enjoy luxurious facilities and 30 acres of private botanical gardens. The grounds and buildings of Makaranga have been designed to be totally wheelchair friendly with 18 ponds, waterways and prolific birdlife and sleeping facilities for carers. There is even a swimming pool with full access for wheelchair users. Located in the rolling hills of Kwazulu Natal and near the Valley of Thousand Hills this is the perfect place to unwind, relax, be enchanted by the scenery after your exertions of a long flight. The beautiful gardens are a oasis of peace and serenity with indigenous and exotic plants and provide the ideal backdrop to achieve the desired levels of relaxation for all who visit. Soak up the spirit of our special slice of Africa while enjoying refreshments on the Tuscan Terrance which overlooks a pond.

(L, D)



Day 2

Today holds much excitement as we explore The Golden Mile along the Durban Beachfront with its wonderful mix of cultures, nationalities, shops, stunning beaches, flea markets, restaurants and places of interest. You may choose exciting attractions to visit such as Ushaka Marine World Africa's largest aquarium with its seal and dolphin stadium and aquariums where you can touch a starfish and feel the skin of a sea cucumber with the help of a trained guide. Be fascinated by sharks, sea snakes and stone fish! We have lunch along the Village Walk with its numerous shops and restaurants before heading back to the Makaranga Lodge for much needed rest from the days excitement.

(B, D)



Day 3

A unique and captivating day begins. We head for Umshlanga a prime up-market beach resort with protected beaches, restaurants and many other attractions. Umshlanga is home to The Sharks Board where we enjoy an informative, entertaining and eye opening audio and visual of sharks and their history. For those who would like a adventure of a difference we head for the beach where the Quad-Para Association of South Africa through the sponsorship from Approved Auto and The Rotary Club of Kloof have placed 3 beach wheelchairs. These chairs allow persons with mobility difficulties the opportunity to be pushed easily over the beaches and to the water's edge and in calm conditions one can float safely on water. There is no charge for the use of these chairs. Alternatively one can relax, unwind and enjoy the views of the warm Indian ocean all along the beachfront as it is completely accessible. Alternative tours can include a visit to the Umgeni River and Bird Park, Snake Park and lastly the Botanical Gardens. There is much to do! The night holds more excitement as we head for The Sibiya Casino with its stylish restaurants and chic nightclubs, 25 gaming tables and 800 slot machines.

(B)



Day 4

Time to head for The Valley of Thousand Years Hills towards Pietermaritzburg. Revisit a bygone era as you travel along the same roads as ancient Zulu Tribes did. Sleepy villages of ancient Zulu communities nestled in thick forests welcomes you to the valley. The Phezulu Park in The Valley of Thousand Hills is famous for its crocodile farm, the longest crocodile of which is 4.5 meters long. Learn of the African Zulu Tribe as you visit its cultural village. Be spellbound by the energetic Zulu Dancing with its awesome rhythm of drumbeats and African dancing. There is a stunning heritage market in Hillcrest filled with curios, quaint coffee shops, home industries and crafts where you will be entertained looking for special reminders of your African adventure.

(B)



Day 5

After a leisurely breakfast we set out for the Midland Meander towards Pietermaritzburg, a stunning stretch of 80 kms long and brimming with amazing sights, sounds, and activities. In 1985 local artists, potters and weavers decided to join forces to create an arts and crafts route and The Midland Meander was born. Today we explore, eat, drink, shop, play and enjoy the diverse and fascinating mix of arts, crafts through the villages set in picturesque landscapes offering magnificent views.

(B)



Day 6

After a well deserved rest and a full English breakfast, we head for The Dolphin and Elephant Coast to Shakaland, a unique resort built on the set of the movies Shaka the Zulu King and John Ross. Feel the pulsating rhythm of mysterious and magical Africa as you relive the excitement and romance of the days of Shaka, the Zulu king. Be spellbound by the fascinating secrets of sangomas and witness customs such as the assegai welding Zulu warriors. Share the customs such as tribal dancing, beer making and spear-making ceremonies. We stay overnight here where you will be entranced by dinner with the sights and sounds under the African sky.

(B)



Day 7

Today we head out for the great African safari to the Umfolozi/ Hluhluwe Game Reserve situated in the largest and most spectacular Ecotourism region in South Africa. Established in1895 Hluhluwe/ Umfolozi is the home of The Big Five and Operation Rhino. It became world renowned for saving the white rhino from extinction. This is where we will be spending the next three days. A warm welcome awaits you at your accommodation, The Hilltop camp which is situated high on the edge of a forested slope where it commands breathtaking views of Zululands hills and valleys. After settling in at your comfortable spacious and completely accessible thatched chalet, we introduce you to the magical experience of Zululand and explore this magnificent 100000 hectares of Africa.

You will be sure to spot elephant, buffalo, giraffe, warthog, zebra, impala and wildebeest and many other species. The park is also home animals such as Lion, Leopard and Wild Dog. Enjoy a peaceful and safe ambience with Africa and its wildlife in your luxurious, air-conditioned vehicle with your experienced Game Ranger and your host. Enjoy a safari picnic at one of the several picnic sites with splendid views overlooking floodplains and rivers. All meals during your stay is at the Mpunyane Restaurant where you will be captivated by excellent service and world class cuisine. There is also the relaxing Uzavolo Bar Lounge which lends itself to discussions of the days experiences.

(B, L)



Day 8

This is the day where the spirit of Africa touches your soul. We embark on leisurely extended game drives to all areas of the Park. There is much to explore! Your experienced ranger will help you spot and identify many species of bird and animal life. (The Elephant Coast has more than 500 species of birdlife recorded). With a little assistance most people will be able to distinguish the more common families of birds in no time at all. Look out for the abundant animal life such as black rhino, nyala, kudu, hippo, crocodile, waterbuck, reedbuck, red duiker, baboons, monkeys, hyena, wildebeest, giraffe and often to be seen elephant and buffalo You may also see lion, cheetah, wild dog and other predators. For those who are able to transfer, we arrange night drives in open vehicle safari trucks where one can get to spot the nocturnal animal life such as leopard and the bush-baby. Those who prefer can be taken on night-drives with the accessible buses.

(B, L)



Day 9

Today will be a special excursion: You will visit numerous eco/cultural activities available in the area. Visit the ancient World Heritage Site at False Bay, the largest estuarine system formed in Africa formed 140 million years ago. Other attractions include Ilala Weavers with its restaurant, museum and curio shops featuring traditional Zulu basket weaving and beading. A trip to a local Wildlife Reserve, an animal sanctuary which is a non hunting reserve will intrigue you as the Zebra are so tame they eat out of your hands. Other activites available is a tour to Muzi Pan where one can be taken by canoe past the abundant bird, crocodile and hippo life. Alternatively you will be able to enjoy this from the shoreline as well.

(B)



Day 10

After waking up to the sound of Africa with birds and nature, we enjoy a leisurely breakfast and set off for the return back to Durban. We visit St Lucia, a picturesque village situated within a nature reserve and which is surrounded by 5 distinct ecosystems and Isimangaliso Wetland Park. St Lucia offers the day visitor an endless wealth of possibilities with its shops, curio and African-ware flea markets, pubs, restaurants, boat trips, crocodile farms and a lovely interpretation centre explaining the ecology of the World Natural Heritage Site. For those who are adventurous whale watching sightseeing boat trips (In season) can be arranged. We finally head back down the Elephant Coast to Durban to your hotel for a good night's rest.

(B)



Day 11

Time to rest relax and prepare for your flight and transfer to Durban International Airport. For those who prefer to extend their tour to Capetown or Johannesburg, we are more than happy to assist you with any final arrangements.

(B)



Cost

3*/4* accommodations: $3665.00pp
5* Accommodations: $4060.00pp



INCLUDES:
All transport & transfers & personal driver. (in the case of handicapped clients their own accessible van with hydraulic lift)
Personal tour guides and game rqanger
All safaris as indicated on itineraries
All accommodations
All activities as indicated. Only the trips to Umgeni Park, Snake Park in durban, Whale watching and boat rides at St Lucia are not included. These are extra options.
All meals as indicated
A 'braai' at Hluhluwe Game Reserve served at the picnic site by our expert chef